MacBook Pro Outsells 12-inch MacBook and Other Rivals

Many users claim that new 13-inch and 15-inch MacBook Pro units are too expensive and lack modern hardware and ports required for comfortable work. As it turns out, these things did not influence the sales of both laptops, that set up a new record. This is what Slice Intelligence researchers write.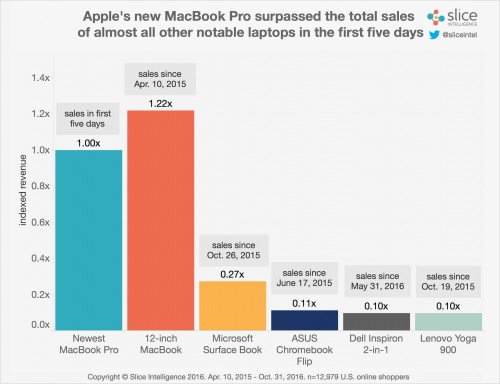 Slice Intelligence reports that in the first five days of availability online, the latest model generated over seven times the revenue that the MacBook 12-inch did during its April 2015 launch.
If fact, the demand for new MacBook Pro models is 78% stronger than the demand for the 12-inch MacBook after its launch in April 2015. Moreover, top-tier laptops manufactured by Apple rivals, for example, Microsoft Surface Book, Asus Chromebook Flip, Dell Inspiron 2-in-1, and Lenovo Yoga 900, are far away from the 2016 MacBook Pro in terms of sales.
The bad news is that 40% of Apple users from 2014 switched to Dell, Asus, Acer or other manufacturers this year.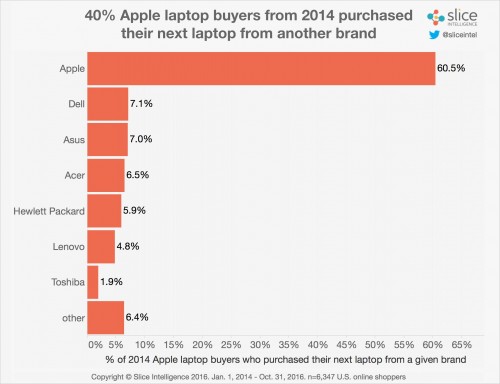 What do you think about the current MacBook Pro lineup? Leave your comments down below.
[via Slice Intelligence]

Leave a comment