Apple Reportedly Looking to Launch 'iPad Mini' Priced at $249-$299 in Q3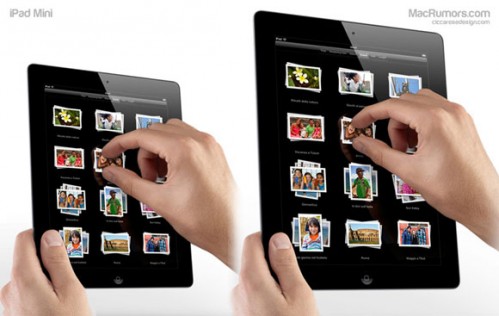 Chinese web portal NetEase claims that Apple plans to launch a smaller "iPad mini" in the third quarter of this year.
NetEase claimed that the device will be released around the third quarter of this year to "counter attack" the upcoming Windows tablets, although smaller Android tablets such as Amazon's Kindle Fire have also been viewed as targets for Apple. The report further claims that the devices will cost anywhere from US$249 to $299 and that there will be an initial 6 million units ready for launch.
A 7.85-inch "iPad mini" display with a resolution of 1024x768 would carry a pixel density of 163 pixels per inch, exactly the same density as the non-Retina iPhone and iPod touch models. That would allow the device to run applications written for the first-generation iPad and iPad 2 natively. The height of such a device would be roughly the same width as the current iPad.
In addition to Foxconn, which is Apple's regular device assembler, Pegatron is also said to be in the supply chain for the anticipated smaller iPad. Together, they will reportedly assemble a planned 6 million units for launch.

Leave a comment