Apple reportedly 'noodling with' 7.85-inch iPad prototype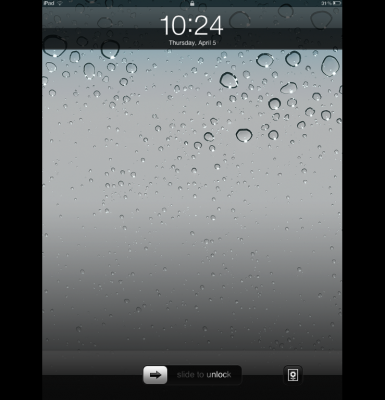 John Gruber of Daring Fireball claims he knows that Apple has a test 7.85-inch iPad with a resolution of 1,024 by 768 in its lab. Though it's not clear if the device will ever see the light of day.
"I've heard from numerous people that that's one of the ideas that they're noodling with," he said.
The height of such a device would be the same as the width of the current iPad. After testing the approximate size using a screenshot rotated into landscape mode, Gruber believes it would be "usable."
"There are a couple areas where I think text is maybe a little too small, but it's not ridiculously small," he said.
With 7.85-inch iPad Apple may have prepared enter the low-end tablet market to compete with the Kindle Fire. Gruber also suggested that Apple could unveil the smaller iPad at the Worldwide Developers Conference.
Speculation on a smaller form factor iPad gained legitimacy in February when The Wall Street Journal reported that Apple officials have been showing off designs for a smaller iPad that has a similar screen resolution as the iPad 2. The report did caution, though, that Apple could be simply testing new designs and might not actually release the device.

Leave a comment