Apple reportedly planning New York City media event this month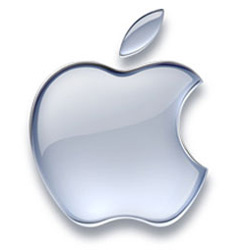 All Things D reported on Monday that Apple is reportedly planning an event scheduled to take place in New York at the end of January. The company is said to use the event as a platform for an advertising or publishing announcement. Of course, many anxiously await the announcement of a much anticipated iPad 3 or new Apple TV, which some think will be launched later in 2012. Apple usually reserves product launches and important announcements for its home-state like the latest iPhone 4S, which debuted on Oct. 4, 2011 at Apple's campus.
According to sources close to the situation, Apple is planning an important — but not large-scale — event to be held in New York at the end of this month that will focus on a media-related announcement.

Per the usual caveat, the tech giant is well known for moving around their public show-and-tells, so this could certainly change at any moment.
Several of Apple's media and advertising units have significant presences in New York City, and Apple Senior Vice President of Internet Software and Services Eddy Cue (Cue is currently heading up the iTunes Store, App Store, iBookstore) is said to take part in the end of the event that has caused rumors suggesting that Apple's announcement may be connected with advertising or publishing.

Leave a comment