Apple rumored to use 'slim bezel display' for 7.85-inch iPad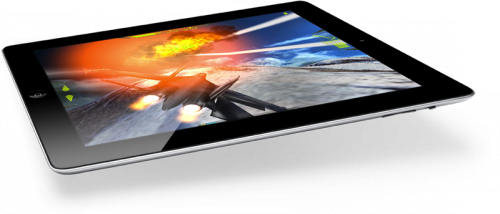 Citing sources from Apple's upstream supply chain, DigiTimes reports that Apple will launch a 7.85-inch iPad to compete with smaller tablet models like the Amazon Kindle Fire or Samsung Galaxy Tab. Such tablet will adopt a "slim bezel display," according to a new report.
"Although the 7.85-inch iPads may not adopt Retina displays as in the recently released new iPads, the 7.85-inch model is likely to use IPS/FFS panels from LG Display and probably AU Optronics (AUO)," the report said.
It was suggested that the 7.85-inch iPad model will be targeted toward the sub-$300 market, with Apple pricing the device at either $249 or $299. Apple's current low-end model is the 16GB iPad 2, which starts at $399 for the Wi-Fi -only model.
Reports claiming Apple is at work on a smaller iPad model have picked up considerable steam in recent weeks. Last month The Wall Street Journal also reported that Apple was working with suppliers to test a new iPad model with an 7-inch screen size. Though, many consider a smaller iPad as a product that Apple will never actually sell.

Leave a comment