Apple Sends Invitations for 'Hello Again' Event on October 27th

The rumors about the upcoming MacBook event have been confirmed. Apple has started sending out the invites for the "Hello Again" event that will take place on October 27 and hopefully be dedicated to the new MacBook lineup.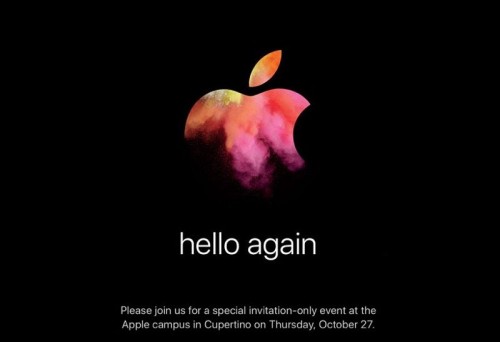 The company is expected to unveil the new MacBook Pro with USB-C, Touch ID and new OLED touch panel instead of function keys. The laptop may become thinner and lighter and resemble the 12-inch MacBook externally.
Aside from the new 'Pro' model, Apple may show the updated 13-inch MacBook Air. The device should get the updated processor, USB-C and possibly some other improvements.
Finally, at the media even Apple may announce its plans to discontinue the 11-inch MacBook Air. Chances are, we'll see new iMacs, Mac Pro and Mac mini models, as well as new standalone display.
It's been more than a year since Apple updated the MacBook Pro, which resulted in poor Mac sales. It's high time Apple showed us something new. Stay tuned for updates.

Leave a comment