Apple to Release MacBook with E-Ink Keyboard in 2018

According to the latest report from The Wall Street Journal, Apple is planning to release a revamped MacBook lineup featuring E-Ink keyboards in 2018. The company will develop a new laptop together with Australian startup Sonder. It currently working on a dynamic E-Ink keyboard capable of displaying shortcuts, emojis, special symbols aside from traditional alphabet and numeric keys.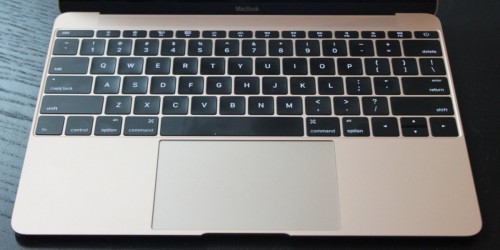 The new keyboards will be a standard feature on MacBook laptops, and will be able to display any alphabet, along with an unlimited number of special commands and emojis, people familiar with the plans said. Apple is aiming for a 2018 launch, these people said.
On October 11th, Apple CEO Tim Cook visited China and discussed the plans to release a new E-Ink Magic Keyboard and possibly new laptops with Sonder and Foxconn representatives.
Apple hasn't yet commented on the issue, but this is what usually happens when the company is planning a major release.
[via WSJ]

Leave a comment