New MacBook Pro OLED Touch Panel to Be Called Magic Toolbar

As it was already reported, Apple may unveil a new MacBook Pro next week. The device will reportedly be thinner than its predecessor, and feature a number of improvements, for example, new touch-sensitive OLED panel instead of function keys as well as Touch ID and USB-C. Sources claim that this new panel will be called Magic Toolbar.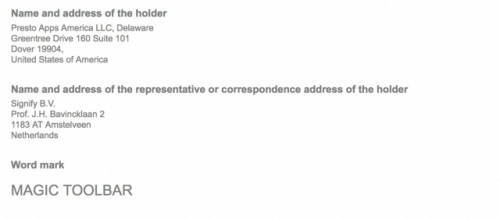 The rumor comes from The Trademark Ninja, which is a quite reliable source of information. The source claims that earlier this year, an Apple's shell company Presto Apps America LLC filed a trademark application for the aforementioned name. There are no traceable connection with the Cupertino tech giant, though.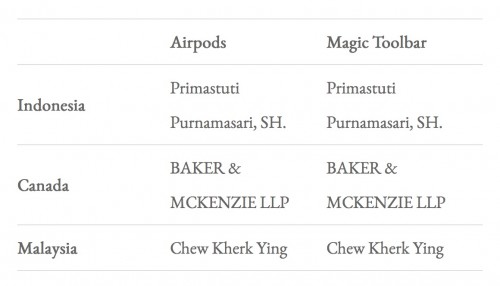 On 22 January 2016, a Delaware Company called 'Presto Apps America LLC' was incorporated. On 5 February 2016, that company applied for a trademark in the Benelux countries for 'Magic Toolbar'.
The same company also applied for a trademark globally. Another indication of some sort of conspiracy is that the same firm and lawyers applied for AirPods and Magic Toolbar.
[via iClarified]

Leave a comment