Apple to Name its Headquarters After Steve Jobs?

According to what Apple CEO Tim Cook has recently revealed to Fortune reporters, the company is currently considering the possibility of naming its would-be "spaceship" Campus 2 after Apple's co-founder Steve Jobs. The final decision is yet to be made and will depend on the wishes of family, friends and employees, however, Cook is almost sure they will agree to honor Jobs in such a way. In case you don't know, the name "Apple Campus 2", which currently used by reporters, is only an internal designation that may be altered in future.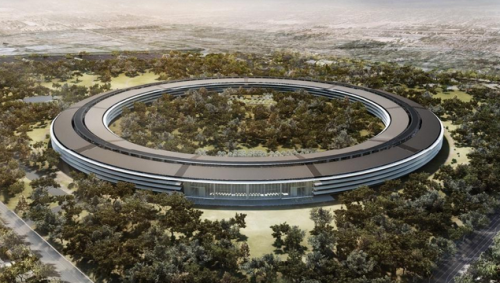 Tim Cook also told the journalists that the new headquarters will be full of new technologies and that it will boast of the 1.000 seat auditorium for public events.
Apple CEO Tim Cook revealed to Fortune that the company has yet to officially name 'Apple Campus 2' but he thinks the name will likely pay homage to Apple co-founder Steve Jobs.

[...]

Cook also reveals that the campus, which he calls "the mother of all products" will feature cutting edge technology for even the most mundane tasks.
Apple is expected to finish the construction of the new campus by the end of 2016.
What do you think about the design of Apple's new headquarters? Leave your comments below this post.
[via iClarified]

Leave a comment