Apple to Release Many New Products in Q3 - Ming-Chi Kuo

According to the latest report from KGI Securities analyst Ming-Chi Kuo, Apple will release a lot of new products in Q3. These products include updated iPad Air and iPad mini, iWatch that is said to come in two sizes, iPhone 6 with a 4.7-inch screen, revamped Apple TV and a 12-inch MacBook. Apart from that, before holidays we shall see a 5.5-inch iPhone.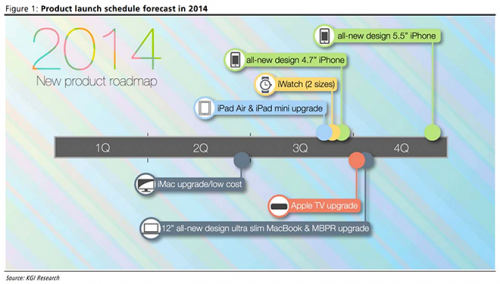 Here's what the analyst writes (via iClarified):
"We believe the rumored iWatch will be Apple's most important product this year, carrying much more weight than iPhone 6," Kuo writes, adding, "as market feedback for the product should reveal whether Apple still has the ability to continue making game-changing products with Tim Cook at the helm."
Ming-Chi Kuo is a reliable insider who has a perfect track record with his predictions that deal with Apple products and their releases, so I guess we can believe him.

Leave a comment