Apple to ship high-res 'iPad 3' in March, 'iPad 4' in October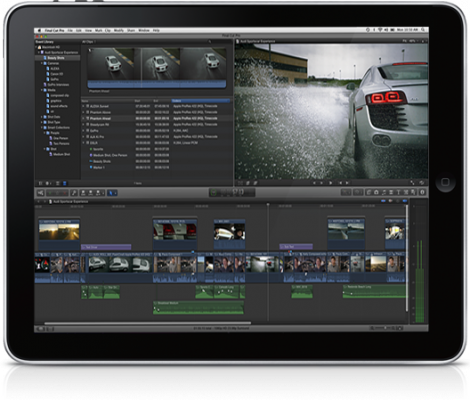 Citing component makers in Taiwan, DigiTimes reported on Friday that the so-called "iPad 3" will launch in March with a high-resolution Retina Display, while an "iPad 4" will arrive in October of this year to counter a rumored Google-branded tablet as well as touchscreen devices running Microsoft's Windows 8 operating system.
Apple will ship the so-called "iPad 3" with a full HD display in March and then "iPad 4" - named so by its component suppliers - with killer applications in October, according to industry sources in Taiwan. [...]

But a true battle for market share will arrive in the second half of the year when Apple ships its iPad 4 in October, about the time when Microsoft releases its Window 8 and Intel unveils its Clover Trail-W platform, the sources commented.

The 9.7-inch iPad 4 is expected to come with much upgraded hardware specifications and integrated applications so as to compete with an array of Android-, Wintel- or WoA (Windows on ARM)-based tablet PCs to be released in the fourth quarter, said the sources.
Finally, Digitimes suggests that Apple will continue to sell the current iPad 2, but will drop its price to $399, much like Apple currently does with older iPhone models, to counter lower priced tablets that are available, such as the Kindle Fire for $199.

Leave a comment