Apple to Start Selling LTE iPad Air 2 and iPad mini 3 in China This Week

According to the latest announcement made by Apple, the company will start selling LTE versions of its new iPad Air 2 and iPad mini 3 in China later this week. Earlier, as you might have guessed, only the Wi-Fi-capable tablets were available for Asian customers.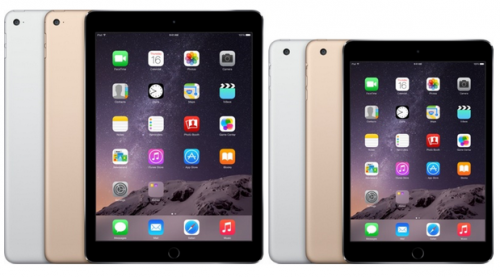 The support of cellular networking is a massive step forward for the guys from Cupertino that can possible lure thousands of new customers. As noted by Apple, both iPad Air 2 and iPad mini 3 support a wide range of wireless standards, namely, TD-LTE, FDD-LTE, TD-SCDMA, DC-HSDPA and HSPA+. And that is a piece of good news for all the Chinese customers as earlier Apple's devices could not boast of the support of local wireless networks. First tablets that could work with Chinese carriers were first-generation iPad Air and iPad mini 2.
Apple® today announced that models of iPad Air™ 2 and iPad mini™ 3 with cellular networking will be available in China starting this week. TD-LTE and FDD-LTE standards, as well as TD-SCDMA, DC-HSDPA, HSPA+ and other fast networks, are all available in a single model, giving iPad Air 2 customers in China the ability to stay connected on advanced cellular data networks in China and around the world so they can go more places and do more things.
Adding the support of China-specific LTE-networks is another step aimed at making Apple products more popular in this large Asian country. It is no wonder that the guys from Cupertino do their best to promote their products here - China is one of the largest markets for Apple.

Leave a comment