Apple to Unveil New iPads in April – Insiders

Rumors that appeared on the Internet on Monday suggested that Apple may unveil four new iPad models next week. Today, however, a new report from Digitimes predicts that the media event dedicated to new devices will take place only in April. The reason for this delay is Apple's plan to announce the tablets at the Apple Park. It is difficult to understand who to believe.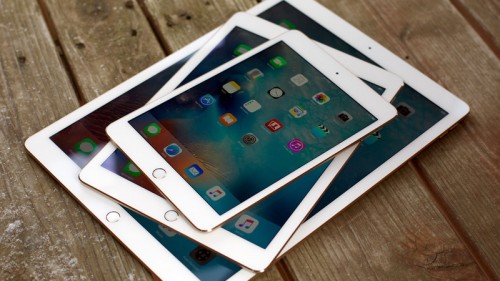 According to Digitimes sources, Apple will start the production of the brand new 10.5-inch iPad in March and then unveil it in April. Together with the 12.9-inch iPad Pro, this device will be targeted at the market of mid-tier and high-end tablets, the sources add. The shipments of the new model may hit 1.2 million a month in the second half of 2017.
Apple has moved ahead the production for its planned new 10.5-inch iPad to March instead of an earlier timetable set for May-June and is expected to unveil the new iPad at a product event to be held in early April to mark the inauguration of Apple's new headquarters in California, according to Taiwan-based supply chain makers.
Apple is expected to unveil four iPad models this spring. These should include the 7.9-inch, 9.7-inch, and 12.9-inch iPad Pro as well as the 10.5-inch iPad that may get a different name.
[via DigiTimes]

Leave a comment