German Auctioneer to Sell Apple-1 Computer for over $320,000

A German auctioneer Team Breker will soon make the very first product created by Apple, the Apple-1 computer, available for purchase. The auction will take place in Cologne, Germany on May 20th. The computer is in fully working condition and comes will all documents and manuals, so the initial price is $320,000. The device belonged to a computer engineer from Berkeley, California.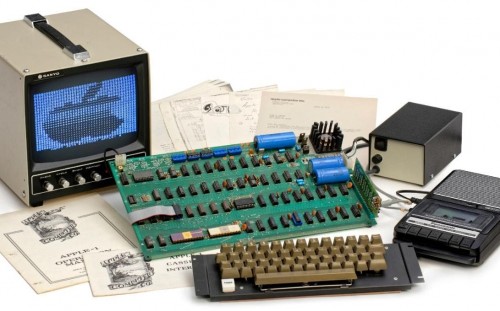 The Apple-1 computer was assembled by Steve Wozniak. There were only 200 units released, of which now only 60 exist. This particular machine has the serial number 01-0073. The Apple-1 register created by Mike Willegal suggests that there are only 8 computers left in the world in the fully operational condition. This increases the value of the device and attracts Apple fans who have money.
Apple released the Apple-1 in 1976. This was the first product that Steve Jobs and Steve Wozniak created.
Previously, Apple-1 computers in similar condition were sold for up to $815,000.
[via The Telegraph]

Leave a comment