Apple Wants Apple Watch to Work 19 Hours in Active/Passive Mode

As you probably know, the guys from Cupertino are expected to release their long-anticipated Apple Watch as soon as in March. While we know that the smartwatch will be equipped with Apple S1 processor, a number of sensors capable of tracking user's physical activity and a bunch of other useful features, we have no idea of the battery capacity of the wearable device.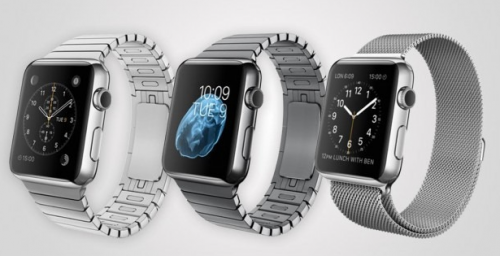 Today, a new report appeared online, which suggests that Apple wants the smartwatch to work up to 4 hours in the most active mode, 19 hours in active/passive mode and about three days in the standby mode. Not bad, I must admit.
As of 2014, Apple was reportedly aiming for 2.5 to 4 hours of active application use with 19 hours of active/passive use, plus 3 days of pure standby time and four days if the watch was sleeping. That's somewhat in line with early rumors, which suggested Apple was targeting a three to five day battery life for the device.
There will be several versions of the Apple Watch made of aluminum, stainless steel and gold. Each will boast of slightly different design, functionality and price tag.
Will you purchase Apple's wearable device? Leave your comments below this post.
[via MacRumors]

Leave a comment