Apple Was Granted Patent for 'Transparent Texting' Tech

Last week Apple was granted another patent entitled 'Transparent Texting'. According to a patent application published by the United States Patent and Trademark Office, the company from Cupertino is planning to develop a system that will automatically change the background image of popular messaging apps and replace it with a live video feed from the device's rear camera. Interesting idea, don't you think so?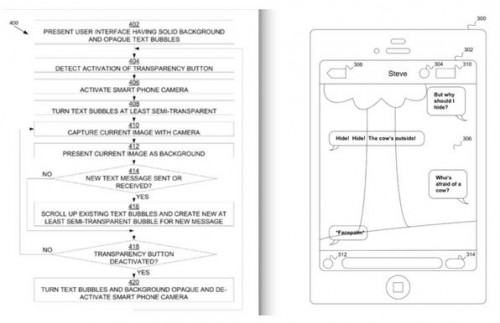 As noted by iDownloadBlog:
This effect would create the illusion that the device has a transparent display, allowing users to see what lies in front of them while they are texting. The goal of the invention is to make it safer for iPhone (and other mobile device) users to text and perform other functions while walking.
The patent application was first filed in 2012. Stephen T. Payne is listed as the author of the Apple's new invention.

Leave a comment