Apple Watch Features Sensor Capable of Measuring Blood Oxygen Level?

As you probably know, Apple's long-awaited wearable device launched on April 24th in the USA and a number of other first-wave countries, can boast several innovative and simply interesting features. One of those features is the built-in sensor capable of measuring user's heart rate.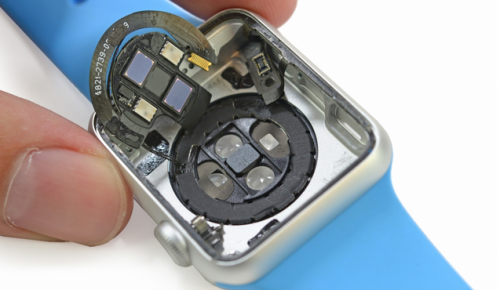 According to the latest report from iFixit, this sensor may actually be a little bit more complicated than we've thought. Instead of just tracking the heart rate, because of sensors developed to detect oxygenated hemoglobin and nonoxygenated hemoglobin, it is said to be capable of measuring the blood oxygen level.
A teardown of the Apple Watch has revealed that it contains a plethysmograph rather than just a sensor which just measures heart rate, reports iFixit.

A pulse oximeter measures the difference between levels of the red pigment hemoglobin that carry oxygen in your blood.
It is unclear why Apple hasn't announced such an important feature yet. I'm not sure, but it looks like the guys from Cupertino plan to make it available for public with the next software update.
[via iClarified]

Leave a comment