Apple Watch Saves Teen's Life, Tim Cook Offers Internship and New iPhone to This Teen

Paul Houle, a high school student, has recently claimed that the Apple Watch saved his life. After some exercises, he felt pain in his chest and back and his Apple Watch showed that his heart rate was 145 two hours after the exercises. Because of all these things, the teen decided to go to the local hospital. As it turned out, this saved his life as he had a rather serious injury that may have led to fatal consequences.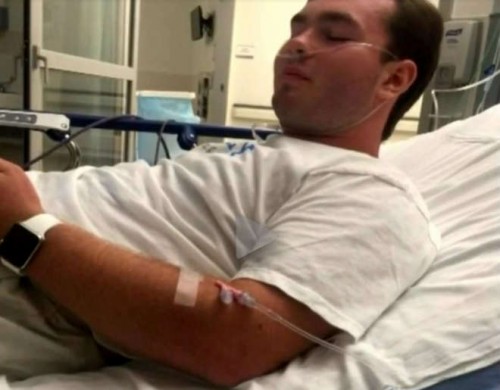 Here's what AppleInsider writes:
The Watch claimed his rate was 145 for two hours after practice, which prompted him to go the hospital.

There he was diagnosed with rhabdomyolysis, a condition triggered by exercise that can cause muscles to deteriorate and seep proteins.
The most interesting thing in this story is how Apple CEO Tim Cook reacted on the news about the Apple Watch saving a teen's life. He offered Paul Houle a summer internship and a new iPhone.
Such a step is most likely aimed at improving the popularity of Apple and the company reputation on the market. This step may turn out to be quite successful, I should say. And what do you think? Leave your comments below.

Leave a comment