Apple Watch to Boast of 2GB of Memory for Music and 75MB for Photos

According to what people familiar with the matter write, the recently-released Apple Watch can indeed boast of 8GB of internal storage. However, only 2GB will be available to store music and 75MB - to store photos on the wearable device. The multimedia content can be synced using the companion app for the iPhone. After user sends the songs and images he wants to his Apple Watch, he will get an opportunity to access them even when the connection with the smartphone is lost.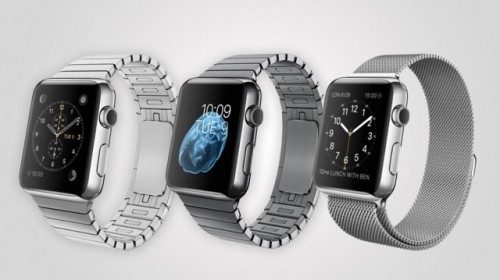 Adding 2GB of storage dedicated specifically to music is a good move to all the customers, who plan to use smartwatch as a fitness tracker. For example, for people who have regular workouts. They will no longer have to take their iPhones with them to listen to music while running, jogging etc.
2GB of music works out to anywhere from 200 to 500 songs depending on the audio quality, while the report claims that 75MB of photos will equal to over 100 photos that are automatically compressed for reduced file size on the Apple Watch. A portion of the remaining storage capacity is likely allocated to the Apple Watch's operating system, and will store application binaries and resources when a native SDK is released.
Apple's first-ever wearable device was announced on Monday at the media event called "Spring Forward". It will hit the store shelves in the USA, the U.K. and a number of other countries in April.
[via MacRumors]

Leave a comment