Apple Watch to Hit Store Shelves in April - Tim Cook

Earlier this year, a rumor appeared on the Internet, which suggested that the guys from Cupertino are planning to release the long-anticipated Apple Watch in March. Well, as it turns out, the launch date has been altered. According to what Tim Cook has recently said, the smartwatch may hit the store shelves as soon as in April as the development of the wearable gadget hasn't yet been finished.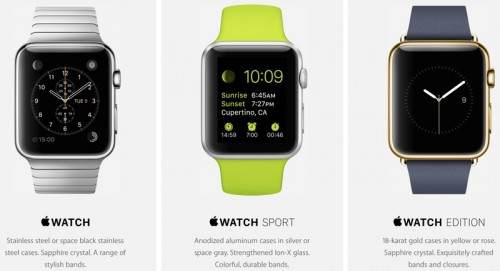 During today's earnings call covering the first fiscal quarter of 2015, Apple CEO Tim Cook shared some new details on the prospective launch date of the Apple Watch. According to Cook, Apple Watch development is currently on schedule, and the company is planning to ship the device in April.
In case you don't know, Apple plans to releases three versions of its wearable device each made of different material: aluminum, stainless steel or gold. The device will be targeted at those customers who already own an iPhone and need a smartwatch to extend the functionality of their handset. Apple Watch will boast of a number of sensors capable of tracking user's physical activity as well as other useful features.
Are you going to buy the smartwatch? Leave your comments below.
[via MacRumors]

Leave a comment