Apple Working on 'Find My Watch' Feature, Watch OS Update

Last week, I told you that the Apple Watch is a potential target for thieves as it has no Activation Lock or Find My iPhone feature. According to the latest report from 9to5Mac reporters, who cite reliable sources, the guys from Cupertino are currently working on an update for Watch OS that will include a feature called Find My Watch. This update will also make the operating system more stable and improve its connectivity and health-tracking capabilities as well as the compatibility with third-party apps. Moreover, this update can possibly make the smartwatch a primary input device for the upcoming Apple TV.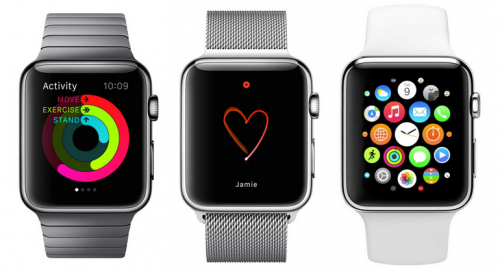 Nearly a month after the release of the first-generation Apple Watch with Watch OS 1.0, a proven source has disclosed a collection of upcoming Apple Watch software and hardware updates. Currently in development, the features seek to enhance Apple Watch security, connectivity with other Apple devices, health and fitness features, Wi-Fi capabilities, and integration with third-party applications.
The date of the release of the aforementioned update remains unknown. Still, people familiar with the matter believe it will become available for users after Apple's Worldwide Developers Conference.
[via 9to5Mac]

Leave a comment