Apple Working on New Mac Pro with 10 USB 3.0 Ports - Rumor

The researchers have reportedly found references to a new Mac Pro model featuring as many as 10 USB 3.0 ports. The references have been spotted in the official build OS X 10.11 El Capitan and thus are pretty reliable source of information.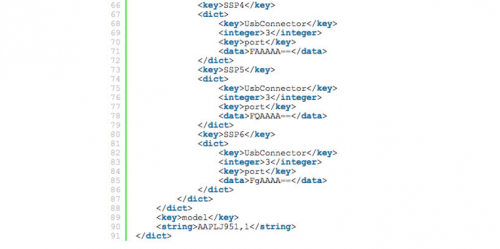 In particular, Pike's Universum specialists have detected a new "AAPLJ95,1" model identifier in El Capitan. To be more precise, the references pointing to the upcoming Apple computer have been found in AppleUSBXHCIPCI.kext/Contents/Info.plist. What makes the release of the new Mac computer even more possible is the fact that similar references were found in OS X two years ago, ahead of the launch of the revamped Mac Pro.
Here's what reliable insiders write:
The data is identical to that of the late 2015 (iMac17,1 in the same file) so it may as well be a remnant of the new iMac, but the strange thing is that the XHCI data for the late 2015 iMac is also there, which is why I believe that this is not/was not added for the/a new iMac but another Mac.
The current Mac Pro was released in 2013, so it is high time Apple announced a new model. The number of USB ports may indicate that Apple is planning to eliminate some other ports from the new device. This rumor, however, is yet to be confirmed.
[via iClarified]

Leave a comment