Hackers Create Browser-Based Version of iOS 9.1-iOS 9.2 Beta Jailbreak

Even though Apple is constantly working on fixing bugs and patching vulnerabilities used for untethered jailbreak of iOS, looks like the hackers are working much harder. A hacker team has recently created a browser version of jailbreak capable of hacking devices with iOS 9.1 and iOS 9.2 beta on board and won $1 million for this jailbreak.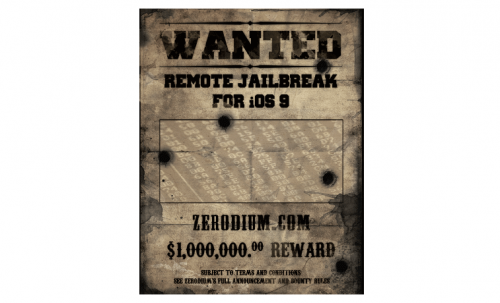 Last month, a company called Zerodium announced it will give $1 million to a developer or a group of developers who create a browser-based untethered jailbreak. Yesterday, the firm revealed that there's already a winner. Unfortunately, the name of the team behind new jailbreak will most likely remain unknown, moreover, there will be no public version of this jailbreak. You see, Zerodium paid $1 million for this thing, so most likely, the company plans to sell it to someone.
Here's what can be found on Zerodium's Twitter:
Our iOS #0day bounty has expired & we have one winning team who made a remote browser-based iOS 9.1/9.2b #jailbreak (untethered). Congrats!
Stay tuned for more posts on the untethered jailbreak of iOS 9 and make sure you check our articles about Pangu for Mac and Windows.

Leave a comment