Developer Finds Hidden 'Indoor GPS' App on App Store

Looks like Apple has a bunch of hidden applications on the App Store. One of such apps has been recently discovered by a software developer named Steve Stroughton-Smith. It is called Indoor Survey and as it can be easily guessed from its name, it serves for indoor positioning. People familiar with the matter claim that it can be used to mark certain locations inside of various buildings, for example, stores, restaurants etc.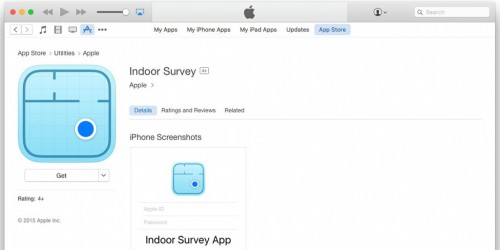 The application, however, is not available for all users. Indoor Survey is designed for the users of Apple Maps Connect service and can be downloaded only by those who have permission and a registered Apple ID.
Below you will find the description of the app:
By dropping "points" on a map within the Survey App, you indicate your position within the venue as you walk through. As you do so, the Indoor Survey App measures the radio frequency (RF) signal data and combines it with an iPhone's sensor data. The end result is indoor positioning without the need to install special hardware.
It is likely that Indoor Survey will become available for all users sometime in the foreseeable future, however, neither Apple, nor sources close to the company have confirmed this assumption.
[via 9to5Mac]

Leave a comment