Apple Working with Suppliers on 8-Inch iPad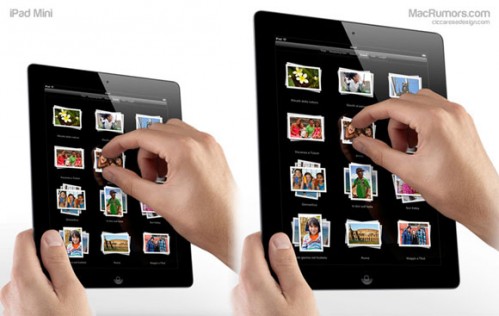 The Wall Street Journal reports that Apple and its suppliers are working on a smaller iPad that would carry a 8-inch display.
Officials at some of Apple's suppliers, who declined to be named, said the Cupertino, Calif.-based company has shown them screen designs for a new device with a screen size of around 8-inches, and said it is qualifying suppliers for it. Apple's latest tablet, the iPad 2, comes with a 9.7-inch screen. It was launched late last year.
One person said the smaller device will have a similar resolution screen as the iPad 2. Apple is working with screen makers including Taiwan-based AU Optronics Co. and LG Display Co. of South Korea to supply the test panels, the person said. The report does caution, however, that Apple is continually testing new designs with its suppliers and could ultimately decide not to bring the smaller iPad to market.
Apple has experimented with different sizes of the screen in the past, but came to a decision that a 9.7-inch display was the minimum to meet Apple's standards for usability.
Squeezing the current iPad's resolution down to a smaller screen would also reduce the size of the interface elements on the device, and Apple is indeed said to be planning to move the current iPad's 1024x768 resolution to the smaller iPad in a move that would allow current iPad apps to "just work" on the new device. Interface elements would remain usable even at the smaller size.

Leave a comment