Apple's iCloud has been Inaccessible for Hours

Apple's iCloud service went through the overnight outage - some users report they were unable to use Calendar and a bunch of other features. Apart from that, the company's online store was inaccessible for updates for as many as 5 hours.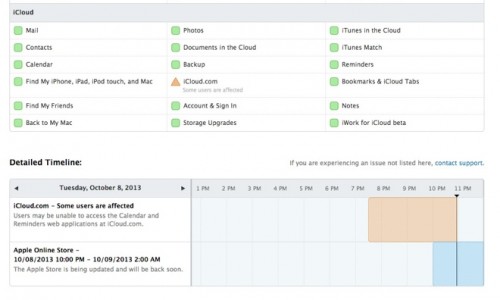 Apple's online store was unavailable from midnight until 5 a.m. Eastern time. The iCloud services outage lasted about an hour, according to Apple.

Apple's System Status page lists the iCloud outage as beginning around 9:30 PM EST. As of this writing, the outage is ongoing, and Apple notes that some users may be unable to access the Calendar and Reminders web applications at iCloud.com.
Earlier this year - in June - iCloud and iTunes users were unable to access the abovementioned features, moreover, there were some issues with Photo Stream, iMessage, and iPhoto Journals.
Apple says it is currently working on finding a solution to these problems.

Leave a comment