Apple's iPhone Dominates Holiday Sales in 2015 - Charts

According to the latest report from a research firm called Flurry Analytics, Apple continued to dominate the holiday sales in 2015. 49.1% of new handsets purchased and activated during the holiday period turned out to be iPhones.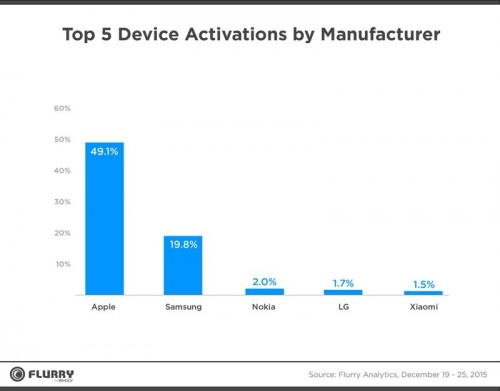 Apple's main rival, Samsung, occupied the second spot with 19.8% of smartphone activations. Nokia, surprisingly, taken the third place with 2.0%, LG came in fourth with 1.7% and Xiaomi devices accounted for 1.5%. The analysts claim that more and more customers now choose the devices with larger screen sizes. In particular, 27% of new handsets activated during the last couple of weeks were those with 5.5-inch displays or larger. Last year, this number was equal to 13%.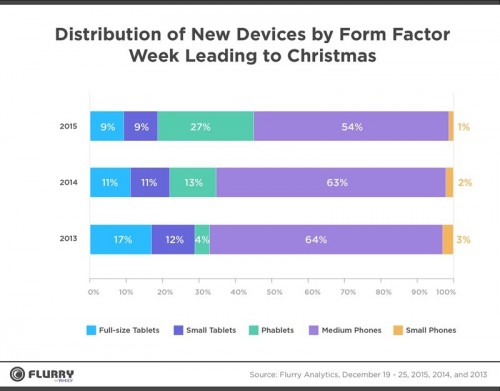 Medium-sized iPhones like the 4.7-inch iPhone 6 were still the most popular Apple devices over the holiday period at 65 percent, followed by full-sized tablets, phablets, and smaller tablets like the iPad mini. Comparatively, only 35 percent of Android devices activated were medium-sized smartphones, while 50 percent were phablets.
Last year, Apple had a bit better result of 51.3%. Still, nearly half of all smartphone users opted for the iPhone in the holiday season of 2015.
[via MacRumors]

Leave a comment