Apple's iPhones and iPads Don't Infringe on Samsung Patents - Japanese Court

According to the latest Japanese court ruling, Apple's iPhone 4S, iPhone 4 and iPad 2 don't infringe on Samsung patents. Such a decision was revealed on Tuesday. What this means is that the company from Cupertino has won another court case against its South Korean rival. Anyway, I don't think Samsung lawyers will come down and accept this ruling.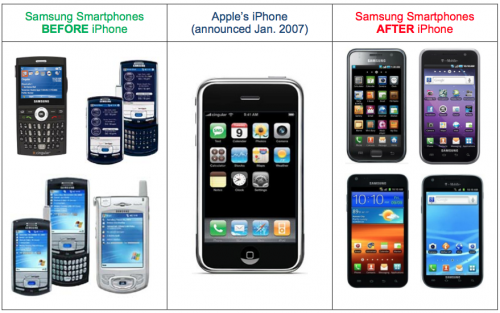 Here's what AppleInsider writes:
The decision was handed down on Tuesday by Tokyo District Court Judge Koji Hasegawa, who ruled that Apple will not have to pay damages to Samsung Electronics, because its devices do not infringe on Samsung's patents. In response, Samsung issued a statement to Bloomberg saying it was "disappointed" by the decision.
Apple and Samsung have been fighting for their patent rights all over the globe for years. I seriously don't think this was the last lawsuit the tech giants filed. Well, we'll see.

Leave a comment