Apple's New Data Center Focus of Nuance Voice Recognition Partnership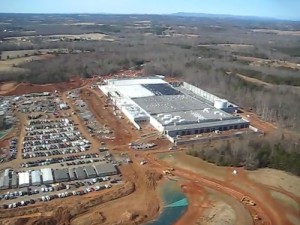 Last week we reported that Apple is in talks with voice recognition firm Nuance Communications. The scope of the deal is some sort partnership linked to rumors that Apple is integrating significant voice capabilities into iOS 5. As was reported previously, Nuance is a leader in voice recognition technology and holds a number of key patents in the field. TechCrunch now reports that the deal relates to utilizing Nuance's technology in Apple's new North Carolina data center to drive centrally-hosted voice services. The partnership is said to likely be introduced at Apple's Worldwide Developers Conference (WWDC) early next month.
In digging into the information about the relationship between the two companies, we had heard that Apple might actually already be using Nuance technology in their new (but yet to be officially opened) massive data center in North Carolina. Since then, we've gotten multiple independent confirmations that this is indeed the case. And yes, this is said to be the keystone of a partnership that Apple is likely to announce with Nuance at WWDC next month.
More specifically, we're hearing that Apple is running Nuance software - and possibly some of their hardware - in this new data center. Why? A few reasons. First, Apple will be able to process this voice information for iOS users faster. Second, it will prevent this data from going through third-party servers. And third, by running it on their own stack, Apple can build on top of the technology, and improve upon it as they see fit.

Leave a comment