Queen Of England Demands An iPad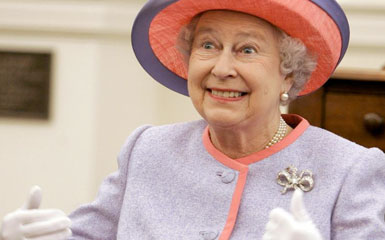 The Queen Elizabeth II asked her staff to buy her an iPad. She saw the device then the newly married Prince Will and his brother Prince Harry showed off theirs to her on a recent gathering at Buckingham Palace. The Queen of England was impressed "how easy it was to use, the large screen and how light it was".
The Queen has a mobile phone as well as the iPods, so an iPad is the logical progression. She thinks it will be great to keep her entertained on all the long trips she has to make.
The iPad won't be the first Apple product that the Queen owns either, she previously bought a £169 silver iPod in 2005 and was given a new iPod by Barack Obama in 2009, which was loaded up with happy snaps from the Queen's US visit in 2008.

Leave a comment