Apple's OLED iPhone 8 May be Delayed Because of Touch ID Issues

Rrecent part leaks showed a front panel that could belong to the new iPhone 8 and have no place for the Home button. People close to the supply chain sources assume there are some issues with putting the Touch ID sensor into the display.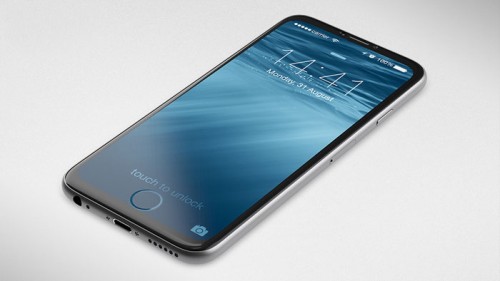 "Apple continues to struggle with the workaround for the fingerprint sensor. This increases the potential that the new OLED iPhone could be delayed, or ship without a fingerprint sensor, either of which could increase risk to unit sales and mix for the cycle", writes Andy Hargreaves a KeyBanc Capital Markets analyst.
Recently, Apple was rumored to implement the facial recognition as a way of unlocking an iPhone or making payments via Apple Pay. As usual, these plans remain a secret. The facial recognition technology requires more attention to be a reliable and secure feature and there is no time to make it this year. So Apple will most likely need to find a way to fit into the strict time limit to embed the Touch ID into the screen.

Leave a comment