Banners at WWDC focus on iPhone OS features and AppStore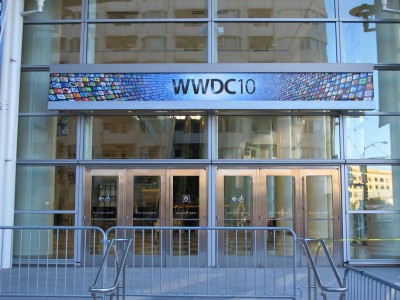 As you remember, tomorrow is the day when the WWDC officially starts, but some guy named Adam Jackson made photos of inner banners at Moscone Center in San Francisco (where the conference is held).
As you can see from the photos, the main banner features the slogan "The center of the app universe". Other banners are focused on iPhone OS and its new features. One of them reveals applications Evernote, Bento and Air Sharing gathered in one folder named "Productivity" and the slogan "Drag. Drop. Organize".
Other banners emphasize the popularity of Apple's App Store. "4 Billion Apps Downloaded", «200,000 Apps on the App Store» - these are the slogans found on the photos.
The last banner has the word "appvertise", which means it is focused on iAds, new advertising technique in iPhone OS 4.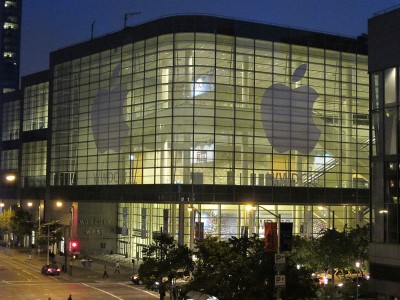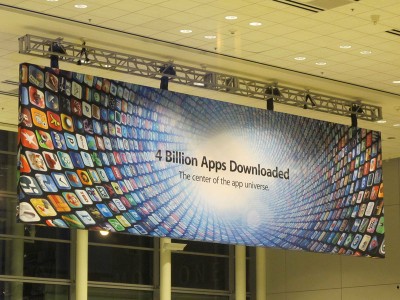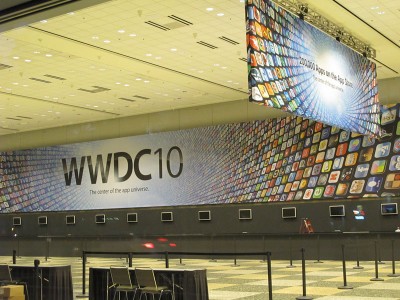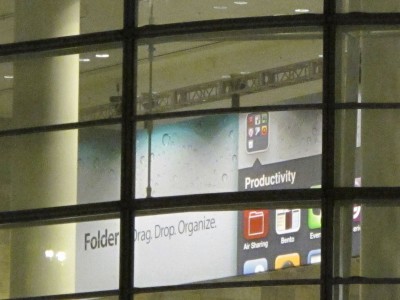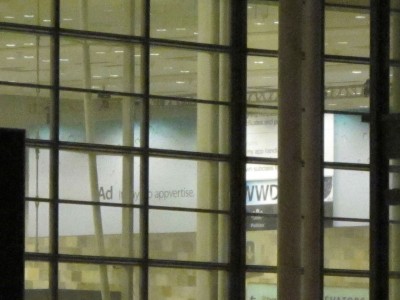 Leave a comment