Biggest iPhone on Earth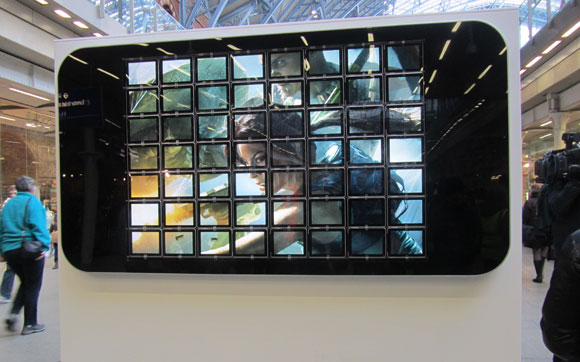 London travelers have a reason to smile. At the St. Pancras International Train Station, visitors are being greeted by a huge iPhone display.
It is called the "Biggest iPhone on Earth" since the display is actually made of 56 iPads. It advertises the new game, Lara Croft and the Guardian of Light. The first people who saw the gigantic iPhone were given free iPads, which surely made traveling better for those people.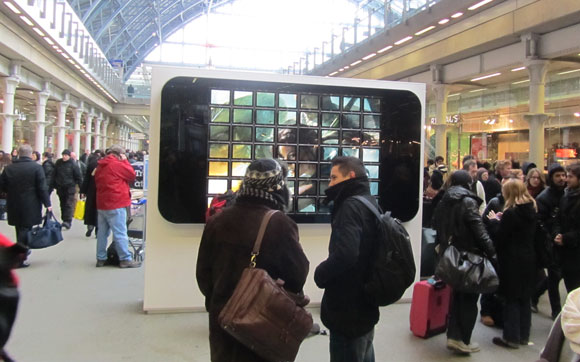 Leave a comment