Bloomberg: Apple Will Introduce iPad Mini In October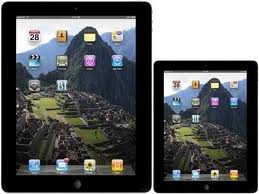 Following the publication of our latest report about potential for smaller iPad mini, Bloomberg now weigh in with its own report claiming that Apple is going introduce the new iPad mini in October with availability by the end of this year.
"The new model will have a screen that's 7 inches to 8 inches diagonally, less than the current 9.7-inch version, said the people, who asked not to be identified because Apple hasn't made its plans public. The product, which Apple may announce by October, won't have the high-definition screen featured on the iPad that was released in March, one of the people said".
Also Bloomberg said that the iPad mini will carry the same resolution of 1024x768 as earlier iPad models. Using the same number of pixels as on the full-sized iPad will minimize fragmentation for app developers who already have to target their apps for iPhone/iPod and iPad touch sizes, but the higher density of pixels will mean that content on the new iPad will appear smaller than on the larger iPad.
Bloomberg also noted that Apple has been considering the idea of a smaller tablet since the release of the original iPad, even as Steve Jobs was criticizing 7-inch tablets being released by Apple's competitors. But now with Kindle Fire and forthcoming Nexus 7 generating interest at a lower price point of $199, Apple may now think that it's time to launch a less expensive and smaller iPad so that it can compete in a low-end sector of the tablet market.
Bloomberg is the second mainstream news publication that adds its weight to the rumors pointing to a launch of iPad mini. Back in February The Wall Street Journal said that Apple was testing such a tablet, but acknowledged that the company routinely test its various products that are never brought to the market.

Leave a comment