Buy a Retina MacBook Pro on Best Buy Online and Get an Apple TV for Free

If you always wanted to have an Apple TV you can get it for free. Well, almost. The free Apple TV deal is now available on Best Buy website for all those, who buy a 15-inch high-end MacBook Pro with Retina display.
The first model you can buy is a $1999 MacBook Pro with 8GB of RAM and 256GB SSD. The second one is a $2599 laptop with 16GB of memory and 512GB SSD. As a pleasant bonus, you will surely get an Apple TV.
This special offer is not widely advertised and only available for online buyers.
Apart from this sale, Best Buy offers some other discounts for the students, who purchase Apple laptops and desktops. For instance, a student can get a $100 off the price if indicates a school email address.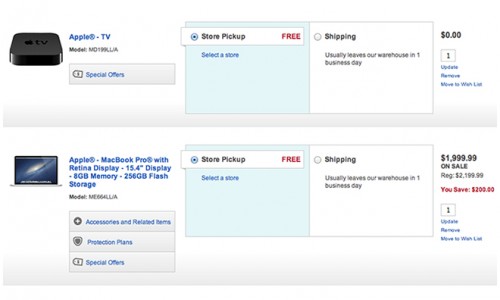 Leave a comment