Unlocked iPhones To Be Released This Wendesday, iOS5 May Get Voice Recognition, Verizon Won't Support 3G FaceTime This Year

This weeken brought us some new stuff, and we'd like to share it with you.
1. 9to5Mac cites its reliable sources, which report that the next-gen iPhone is now on the final testing stage, also known as "AP" stage. Currently it is being carried around by high level carrier and Apple executives. Previous rumors about September launch of the new iPhone were confirmed again.

2. Chronic, who had previously reported reliable info on Apple's plans, unveiled that this Wednesday unlocked iPhones may appear in U.S. Apple stores. According to his tweet, the part numbers for such iPhone 4 models are MC606 (32GB, white), MC605 (32GB, black), MC604 (16GB, white), MC603 (16GB, black).

It is interesting that earlier Chronic had mistakenly reported that updated MacBooks Air will appear on Wednesday instead of unlocked iPhones. AppleInsider published that info with reminding the fact that Apple was planning to revitalize its netbooks this month and release 400,000 units initially. Next-gen MacBooks Air are expected to get Sandy Bridge chips.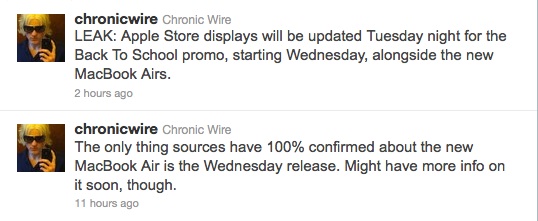 3. New screenshots of iOS5, reveal the new version of mobile operational system may get voice recognition support. Settings for "Nuance Long Endpoint" and "Nuance Dictation" and a "Mic on space key", found by Chronic, are reportedly disabled in the developer build of iOS5.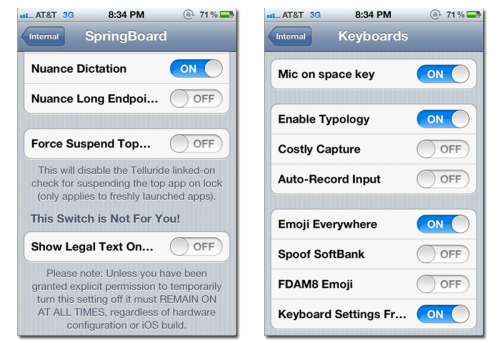 Nuance is the company that created voice recognition technology in iOS5. However, Apple did not mention voice recognition support at its WWDC keynote. Some sources suggest it just was not ready in time for event.
4. According to 9to5Mac sources, Apple and Verizon haven't still closed a deal about FaceTime support over Verizon's 3G (not 4G!) network. Also they are still negotiating on the over-the-air updates for iOS5, so it is unknown whether the carrier support of that feature will be realized this fall.

Leave a comment