Customers Will Fall in Love with Face ID as Soon as Try It — Craig Federighi

In the interview to John Gruber Apple's software engineering head was talking about Face ID that will drive away people's concerns about the new technology.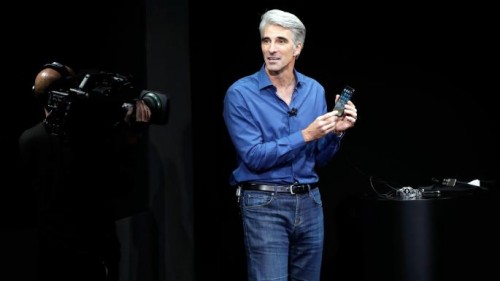 Federighi believes the fears will be gone as soon as customers put their hands on iPhone X:
Honestly, we're just all counting the days until customers can get their hands on these. I think just like with Touch ID, initially people thought, 'Apple's done something that's totally not going to work and I'm not a believer and I'm not going to use this feature. Now, everyone is worried because they can't imagine their life without Touch ID and we're going to see exactly the same thing with Face ID.
Craig Federighi is convinced that facial recognition is a technology of the future that will soon be used by more and more devices. He says that it has something in common with how people recognize each other, and it's making him excited.
iPhone X is to released on November 3 so we'll see if Craig Federighi was right about it.
[via 9to5Mac]

Leave a comment