Dr. Dre and Jimmy lovine to Become Apple Executives?

As you already know, Apple is expected to acquire Beats Electronics soon. A new rumor concerning the deal appeared on the Internet earlier today. According to this rumor, both Beats executives Dr. Dre and Jimmy lovine will get senior positions at Apple.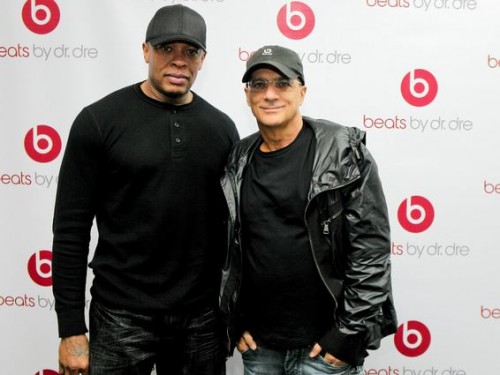 Here's what The Wall Street Journal writes about the situation with Beats and Appe (via iClarified):
As Apple completes a deal to buy headphone and streaming-service company Beats Electronics LLC from Mr. Iovine and his co-founder, rap star Dr. Dre, both men are likely to take senior positions with the Cupertino, Calif., tech company, according to people familiar with the matter, commuting from the Los Angeles area to Silicon Valley—or meetings elsewhere—as needed.
Although the deal between Apple and Beats Electronics is yet to be confirmed officially, it is very likely that both companies have already reached an agreement. As to the purported sum of acquisition, it is $3.2 billion.

Leave a comment