New iPhone 6 Mockup Compared to iPod touch [Images]

A number of new photos showing fifth generation iPod touch compared to iPhone 6 physical mockup have recently appeared on the Italian website called Macitynet. Both devices looks pretty much the same, however, the iPhone mockup is noticeably larger.
By and large, the design of the mockup resembles the design of the iPod touch and earlier iPhone models. However, it has some differences, which can be seen on the images below.
As noted by 9to5Mac,
The dummy unit also has the same curved edge design as the iPod touch, but other than that, there's not a lot to talk about. As shown in previous photos, this iPhone 6 dummy features ugly antenna breaks, has oblong volume buttons that are similar to the iPod touch, and has a repositioned power button that would be easier to reach on a device of this size.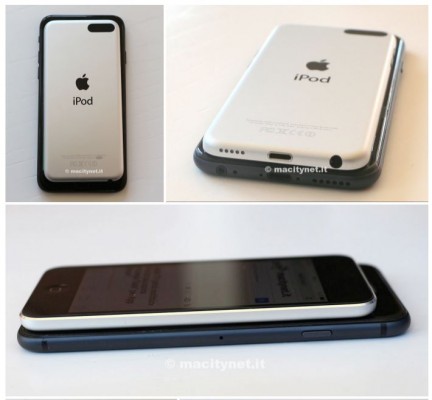 Apple's long-anticipated iPhone 6 is expected to be released in the second half of 2014. The 4.7-inch model will come in August and the 5.5-inch - in September. iPhone 6 will feature an improved Touch ID fingerprint sensor, a sapphire-covered display and a number of other improvements.

Leave a comment