iPhone Tops South Korean Customer Satisfaction Rankings

A research firm called Marketing Insight has recently conducted a customer satisfaction survey among the South Korean smartphone users.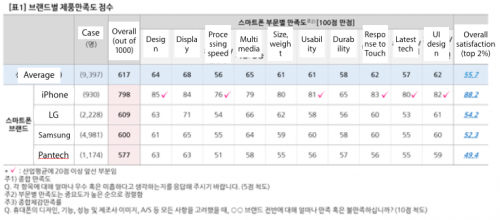 According to the results of the survey, Apple's iPhone 5s has become the top smartphone in the country, beating Samsung's Galaxy S5, LG G Pro2, Nexus 5 and a number of other models. This means that most of the South Korean users choose the device produced by the company from Cupertino. They claim it not only looks better, but also works way more efficiently.
As noted by AppleInsider,
While Apple overall was significantly above average across every category, Samsung was ranked below average in design, display, processing speed, multimedia speed, size and weight, usability, response to touch, latest tech and UI design.
It's not the first time when Apple's handset beats Samsung and other Asian manufacturers on their 'native' market. And not the last one, I guess.

Leave a comment