Eddy Cue Tried To Persuade Steve Jobs That 7-Inch iPad Should Be Released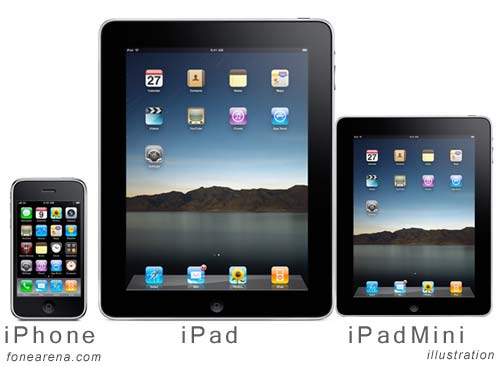 On an earnings call conference in October 2010, Steve Jobs addressed the Android-based competitors of iPad that were appearing on the market, noting that screens of the majority of these tablets were 45% as large as the 9.7-inch iPad display and that iPad has the minimum necessary display for acceptable user experience.

Since that time many rumors of an "iPad mini" have been circulated and now they seem to gain traction with more reliable sources pointing to a release later this year. Wired's Christina Bonnington said that testimony of iOS software head Scott Forstall given in the Apple vs. Samsung case has revealed that Apple's content chief Eddy Cue was advocating for a 7-inch iPad in January 2011.
CNET posted an email that Cue sent to other Apple's senior executives. In the email Cue wrote:
"Having used a Samsung Galaxy, I tend to agree with many of the comments below (except moving off the iPad). I believe there will be a 7" market and we should do one. I expressed this to Steve several times since Thanksgiving and he seemed very receptive the last time. I found email, books, facebook and video very compelling on a 7". Web browsing is definitely the weakest point, but still usable".
Earlier this week iMore claimed that Apple is going to introduce the iPad mini and its next iPhone at media event on September 12.

Leave a comment