Enable Emoji for free via AppStore App


Emoji, emoticons and pictorial characters popular in the Japanese instant messaging culture, were introduced to Japanese customers as part of the iPhone 2.2 Firmware update, but have required workarounds to be enabled for non-Japanese users. There are many solutins to turn Emiji Icons (Get Emoji Icons for free), but the easy one required jailbreaking. Recently Apple approved an application that simplifies this process. App is called EmotiFun and it is free (AppStore link).
Everything is simple: get app, run it, exit and go to Settings -> General -> Keyboard -> International Keyboards -> Japanese and enable.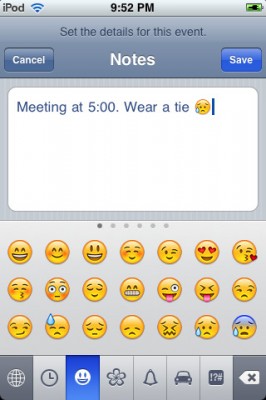 Leave a comment