European Carriers Stockpiling Nano-SIMs Ahead iPhone 5 launch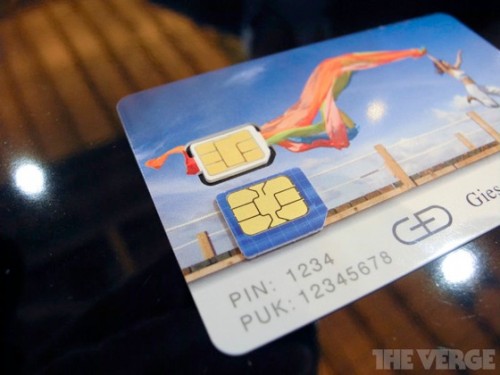 Financial Times reports that European carriers have begun stockpiling the new nano-SIMs ahead the launch of the next-generation iPhone that will use the new standard.
Operators expect that the iPhone will feature the nano sim in a slimmed down design, according to two sources with knowledge of the situation, and have begun to store millions of the cards in warehouses in anticipation of high demand for Apple's iPhone. Apple declined to comment.
Operators were caught off guard by the adoption of the micro Sim for the iPhone 4 as well as the original iPad two years ago, with some struggling to meet demand with their own micro-Sims in the first weeks of sale.

One informed person said that the major networks were keen to be ahead of demand this time, however. He added that the iPhone 5 was likely to be similar sized as the iPhone 4 although slimmer and with a fully metal body.

Leave a comment