Facebook: 44 mln users of iPhone app, not 104 mln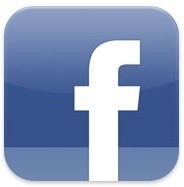 Yesterday Facebook released some astonishing statistic results showing an astronomical number of monthly active users – over 100 million on iPhones, almost 60 million on BlackBerry and 12 million on the Android client. However, double-checking, these numbers seem a little bit strange: can there really be more than 100 million iPhone users, when by June 2010 only 100 million iOS devices had been sold, and this includes the iPod touch, iPad and iPhone? Turns out, the explanation is just in the definition of "active". Here's how a Facebook spokesman accounted for the figures:
There are currently 44 million monthly active users of the Facebook for iPhone app. We recently changed the definition of mobile active users to exclude those who have only liked or commented on stream stories. Instead we are counting "active" users as people who have taken explicit actions within an application. This practice is more aligned with how we count overall active users for the site.
Not 104 million, of course. But even 44 million sounds like an impressive figure, considering the number of iPhones ever sold (59 million) and iPod touch devices (the figures are disclosed by Apple). And this is counting the ones sold, not even in use. Other companies should be concerned!

Leave a comment