Facebook App for iOS 9 Drains Battery Quickly, but There's Already Fix

With the release of iOS 9, a wide number of users have begun complaining about the battery drain issue while using the Facebook app. Finally, Facebook representatives have started explaining the reason for the problem and improving the functionality of the application to make it less energy-consuming.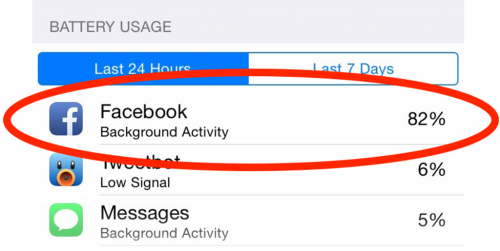 According to Ari Grant, there are two problems causing the battery drain. The first is called a "CPU spin" and in other words it can be described as constant usage of the processor for various pointless from user's side background actions. The second issue is audio session management. Sometimes, when a user closes the app with paused video, the app continues to load the video in the background without user noticing this. As a result, the battery drains extremely quickly.
Facebook is aware of the issues and has already started improving the app power efficiency. According to Facebook representative, first noticeable changes can be found in the latest build of the app. The version 42.0 is already available on the App Store, you can install it and check whether everything works better.
[via 9to5Mac]

Leave a comment