First Public Beta of iOS 11.3 is Released

Apple has released iOS 11.3 public beta 1 as promised earlier and there are already some outstanding features.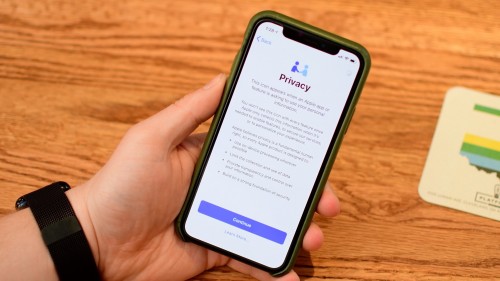 Apple updated its privacy policy and added more information concerning privacy details in different sections of iOS settings.
App Store downloads and purchases can be confirmed with the side button, there's a 'Confirm with Side Button' prompt that informs you about that.
4 new animoji are added: a lion, a dragon, a skull and a brown bear.
Messages on iCloud are back: photos and other attachments will be stored in the cloud for not to take space in the local storage. Messages are synced between all your devices and if you delete a message from one, it will be removed from all other devices as well.
The Updates section now shows the version and the size of the available updates.
Health app is updated significantly, Apple added Health Records that will keep the information about visits to hospitals and prescriptions.
iBooks app changed its name to just Books. Apple is going to work on further improvements to Books app.
The battery features are going to be added to the official iOS 11.3 release.

Leave a comment