Foxconn Ships 1.5M iPhone 5s Units to China Mobile ahead of Friday Launch

Ahead of the official iPhone 5s launch on China Mobile this Friday, Foxconn has reportedly shipped nearly 1.5 million smartphone units to the world's largest carrier a couple of days ago. These devices are expected to satisfy the preorder demand for Apple's most recent iPhone.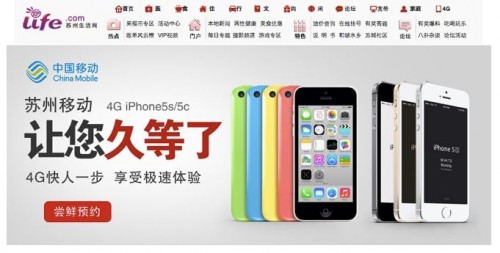 According to what AppleInsider writes,
The source said shipping one million or more iPhones to a single carrier in one month "is substantial," but notes they have no further information regarding demand beyond January. Apple has yet to notify Foxconn of the next shipment's volume, the person said.
Since Apple products were (and still are) extremely popular all over the world and in Asia in particular, Chinese carrier and the company from Cupertino decided sign a deal last year. This is how China Mobile got the right to carry the iPhone.
World's largest carrier began taking preorders for the flagship iPhone 5s in December.

Leave a comment