FTC Recommends Mobile Platforms And App Devs Improve Privacy Disclosures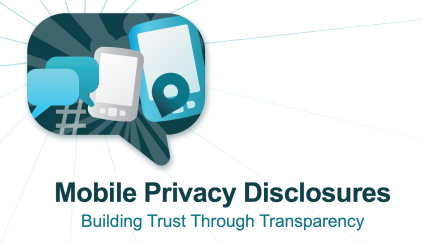 The Federal Trade Commission today published a report, where it recommends how key players in the mobile ecosystem can better inform their consumers about how their personal data is being used. In its report, the FTC named several companies, including Apple, Microsoft, Amazon, Google and BlackBerry as well as advertising networks, app developers, app developer trade associations and analytics companies.
The report came as the company behind popular iOS app Path agreed to pay an $800,000 fine to FTC over privacy controversy. It also follows the FTC amending its child privacy law that now requires that app developers or websites obtain parental consent before gathering data from children under 13.
In the report, the FTC gives a number of recommendations. For example, the FTC said that mobile platforms should:
- Provide just-in-time disclosures to consumers and obtain their affirmative express consent before allowing apps to access sensitive content like geolocation.

- Consider developing a one-stop "dashboard" approach to allow consumers to review the types of content accessed by the apps they have downloaded;
FTC also recommends Apple and other companies to implement icons depicting the transmission of the user's personal data and "Do Not Track" option allowing users to easily prevent their personal data being sent to third parties.

Leave a comment