Galaxy S8 to Get Both Iris Scanner and Facial Recognition System

According to the latest report from the Korea Economic Daily, Samsung will add the support for facial recognition to the Galaxy S8. The main reasons for adding this feature are speed and readability of the iris scanner that may not be comfortable for all users. Apple's upcoming flagship, the iPhone 8, may also get both authentication systems as well as Apple is planning to either stop using the fingerprint scanner or place it under glass after removing the Home button.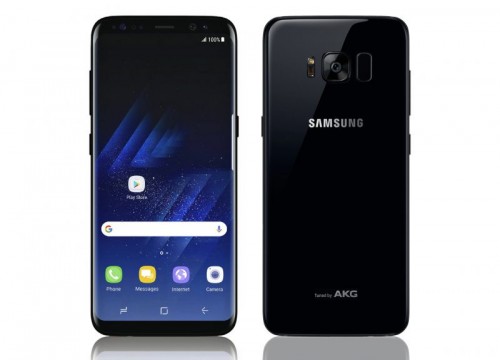 As noted by an unknown Samsung official, the facial recognition system will allow the user to unlock the phone in less than 0.01 seconds. The iris scanner works much slower. Samsung engineers are currently testing the prototypes with new face scanners.
"Due to some limits of iris scanning such as speed and accuracy, we have decided to add facial recognition to the Galaxy S8," a Samsung official was quoted as saying. "With a face scanner, it will take less than 0.01 seconds to unlock the phone."
Samsung will unveil the new Galaxy S8 and Galaxy S8 Plus on March 29. The handsets will go on sale in April.
[via MacRumors]

Leave a comment