Galaxy S8 Won't Have Headphone Jack – Rumor

According to the latest report from people familiar with the matter, Samsung is planning to ditch the headphone jack in the upcoming Galaxy S8. The company reportedly plans to make the device thinner, include a larger battery and add stereo speakers. The latter will be produced together with Harman, a manufacturer Samsung acquired earlier this year.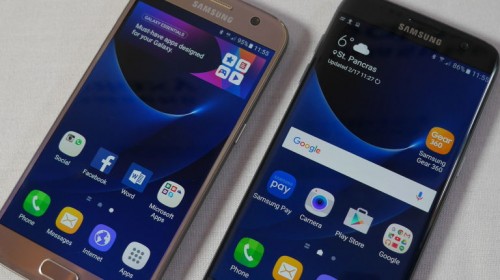 Ditching the headphone jack, the South Korean giant will make all customers use USB-C headphones or special adapters. This is what Apple suggested its users to do with the release of the iPhone 7 in September.
Samsung is planning to follow in Apple's footsteps and will ditch the headphone jack on the upcoming Galaxy S8, reports SamMobile. The company will instead require USB-C for wired headphones.
Samsung will unveil the Galaxy S8 at the Mobile World Congress in Barcelona in February. Hopefully, the device won't be exploding like the infamous Galaxy Note 7 and lure new customers. Otherwise, the manufacturer will have hard time.
[via iClarified]

Leave a comment